Kellogg Galleria
Athens, Georgia
Services Performed
Construction, Project Management, Project Scheduling, Materials Procurement
Project Description
The project scope involved demolishing an existing office corridor and replacing it with an open space that could either be used for a single event or partitioned for discrete purposes. The location of the space within the overall building was a critical driver in the design; positioned between two significant courtyards and parallel with the main concourse.
Maximizing the window height to achieve transparency between the building elements was a key project component from the beginning. Achieving a clean, simple ceiling plane, as close as possible to the underside of the existing structure, was also an objective. Adding mechanical distribution bulkheads at the perimeter of the room that were pulled back from the exterior wall accomplished the desired effect.
The undivided room is roughly 5,000 SF, including a Pre-function space at the main entry. Three glass Nanawalls allow the space to be divided into the Pre-function, main meeting and bar spaces. When not dedicated to a specific function, the bar space can be opened to the existing cafe to allow for additional seating.
Statement of Satisfaction
"The design team and construction manager transformed this 1960s era office wing into a vibrant, multi-purpose meeting and assembly destination embracing the original character of this Mid-Century Modern building. Repurposing this historic campus building to accommodate a 21st Century conference Center Program required careful attention to existing conditions and detail by the entire team." – Scott Simpson, Office of the University Architects Project Manager.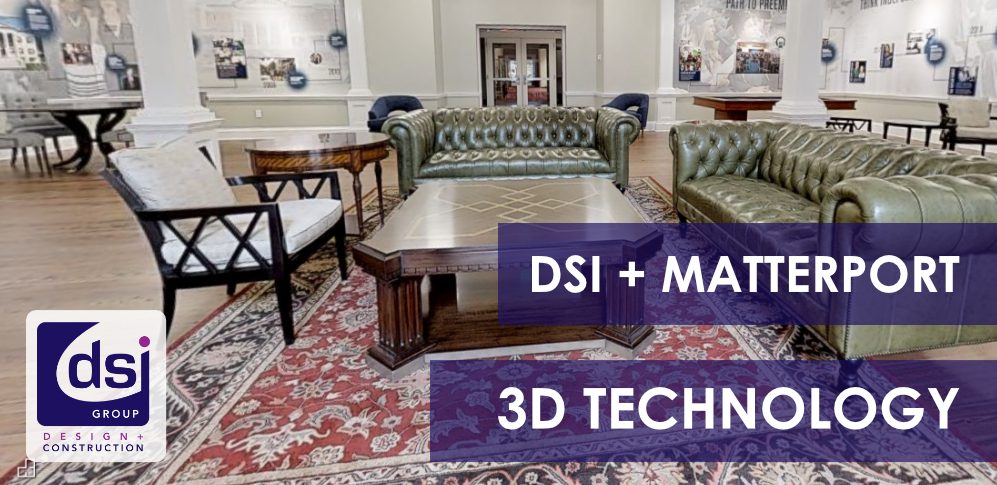 DSI uses Matterport to create complete, three-dimensional representations of design-build projects. 3D Virtual Tours of projects allow for the capturing of spaces for interactive walk-throughs…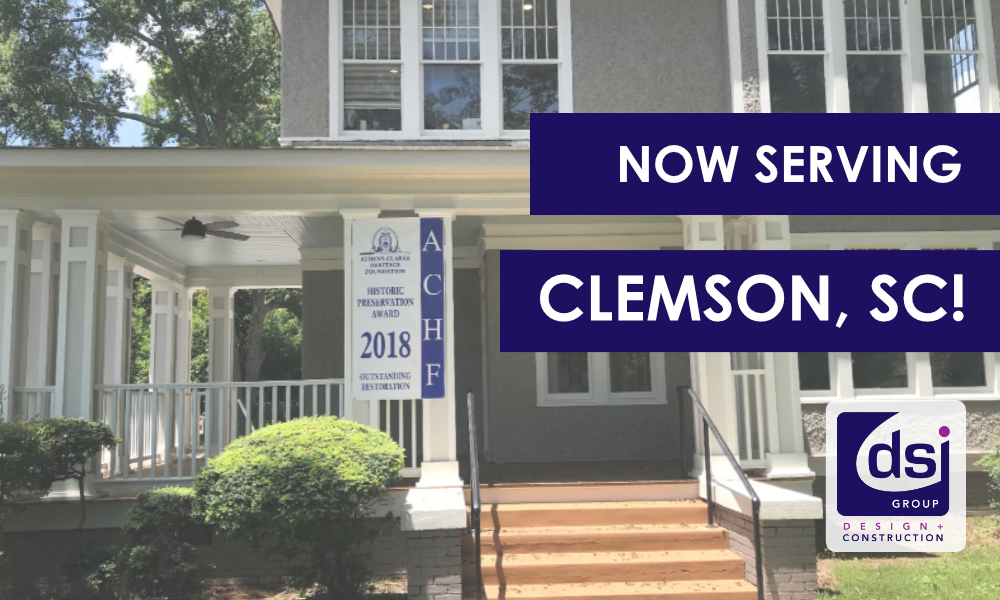 The DSI Group, an award-winning design and construction management company based in Athens, GA, is proud to announce the opening of their new office location…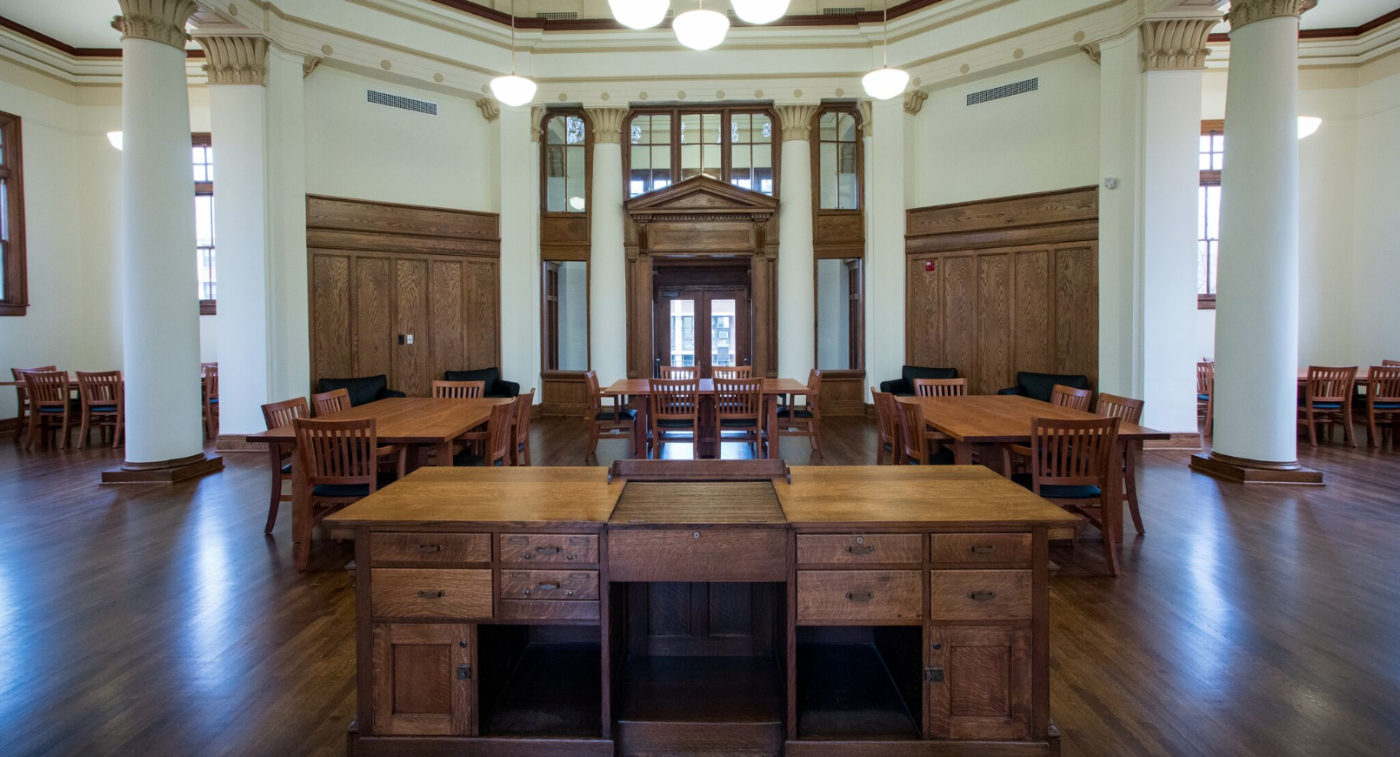 Being a company based in Athens, Georgia has given us a unique perspective on the role of history in construction. Anyone who comes to this…